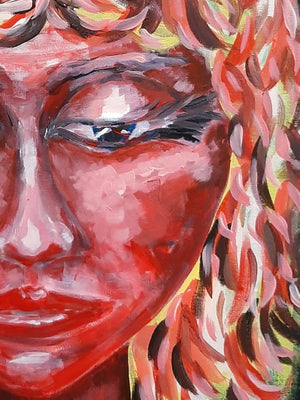 SOULOS ART
Paintings by Luca Soulos have been exhibited more recently in Italy & Spain, recieved awards & been published in books & magazines.
Past artworks are being retraced and added to this Official site Collection as they become available.
All images are protected by Copyright.
Originals works for investment or pleasure, Limited edition prints & Comissions are possible via contact email available on this website.
SoulosArtist@gmail.com
"To mix what i see & feel with life swirling around me in an image by my own hand is what intrigues me. I create paintings to view life from my perspective, look raw & impacting, adorning spaces by projecting their own feelings. The world I know in it's makeup & surroundings is a wild feast of interaction - savage contrast, intense beauty, incredible creatures, boundless experiences, primal emotion & a mind's unlimited scale of windows to possibilities; simple & complex all in the same moments. To portray glimpses of these through artworks is a way to expose parts of my mind & free things to the outside. I look at colour, shapes and highlights then let my imagination dive through it, tasting, living & swimming in thoughts of it all, feeding the thirst to explore more" - Luca Soulos